Pouline Middleton has been a Modern Love coach since 2010. Danish by birth, she holds a M. Sc. in Economics and has worked and traveled extensively around the world, having lived in Paris, Algeria, Hong Kong, an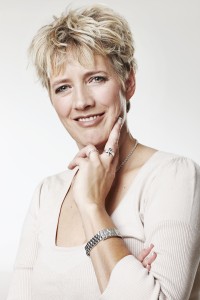 d been to 36 states in the US.  She worked for several companies in sales and marketing untilshe decided to become a coach.
Pouline actually lived with the three-men model for a period in her own life. She has also conducted scores of in-depth interviews with people who live in open or polyamorous relationships.
She is 53-years old, and has an 18-year old daughter with her first husband before they divorced after six years of marriage. She then had a number of long- and short-term relationships, leading her to invent the three-men model that she used to find love. In 2013 Pouline Middleton met the Danish videographer and still photographer Steen Larsen. They fell in love and married in 2014. They live on an old farm outside of Copenhagen, Denmark.
One Woman Three Men was first published in 2010 in Denmark, and the first to appear on the American market. She has written two other novels that are only available in Danish and a handbook of love called Seven Paths to Love, which is available as an ebook and print on demand on Amazon.
Follow her on SoMe: